Joan Pechanec (McMinnville, OR)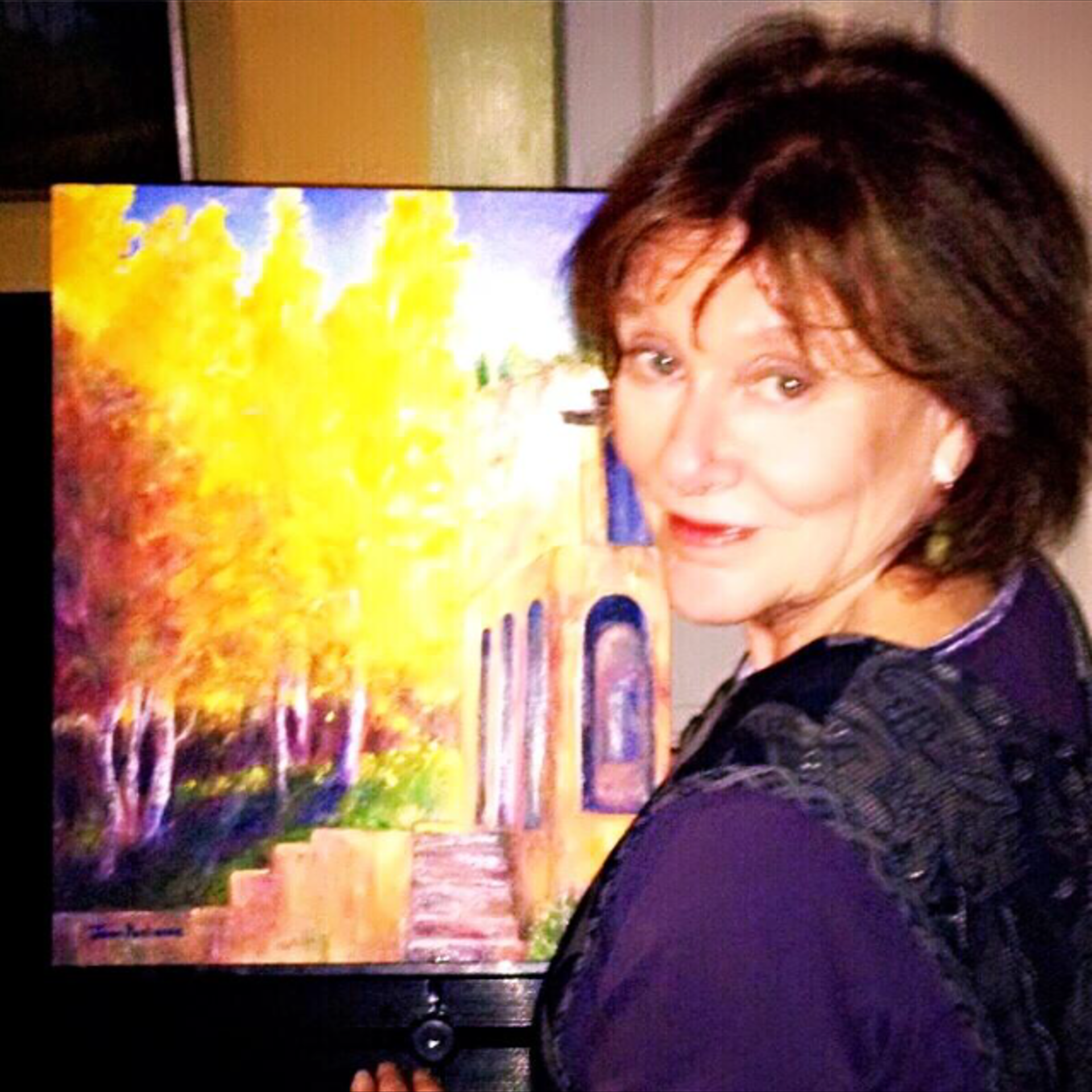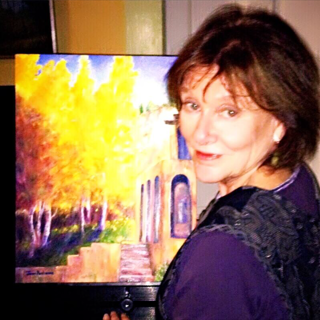 My art expresses the world I experience: rich in vibrant color and numinous
light . . . a world of depth and mystery. I am most compelled by the view a
level beneath, or a step beyond, reality.
Most of Joan's paintings are oils, often combined with collage, acrylics, encaustics, or cold wax. Whatever the medium or style, Joan considers herself primarily a colorist, always seeking to create a magnetic interplay of saturated color and light. Joan's mixed media pieces have an archeological dimension, combining complex layers of paint, paper, mediums, and images. For the past few years, Joan has been exploring the use of cold wax and oil, creating abstracted landscapes in a contemporary expressionistic style.
Most recently, I have been intrigued by the magical, luminous effects of combining metallics with cold wax and oils. As an artist, there is always a new horizon to explore!
Joan earned a B.A. from the University of Denver and an M.A. from the University of Chicago before moving to San Francisco in 1970. Her vivid "amped-up" palette reflects the flamboyant Bay Area culture of that era and has been further shaped by travel to Bali, Africa, Guatemala, and a year's sabbatical in Mexico. Joan and her husband, novelist Charlie Price, have spent several winters in the old utopian town of Fairhope, Alabama, where Charlie was Writer-in-Residence and Joan painted the atmospheric landscapes of the South. She is continually inspired by the many places she has lived and visited.
Joan has also been strongly influenced by her parallel career as a psychotherapist. The honor of sharing people's intimate stories and experiences has informed the imagery and mood of her art.
She has had several large solo shows in Northern California and participated in a variety of group shows. Her art has been carried by The Gallery in Mt. Shasta, Siskiyou Arts Museum, Orland Art Center, and Currents Gallery in McMinnville.
Joan and Charlie have recently moved from their home on the banks of the Upper Sacramento River in Dunsmuir, California to McMinnville. We're falling in love with this community! It's thrilling to be adding a new layer to my life's multi-media collage.
Read More