Benita Cole (McMinnville, OR)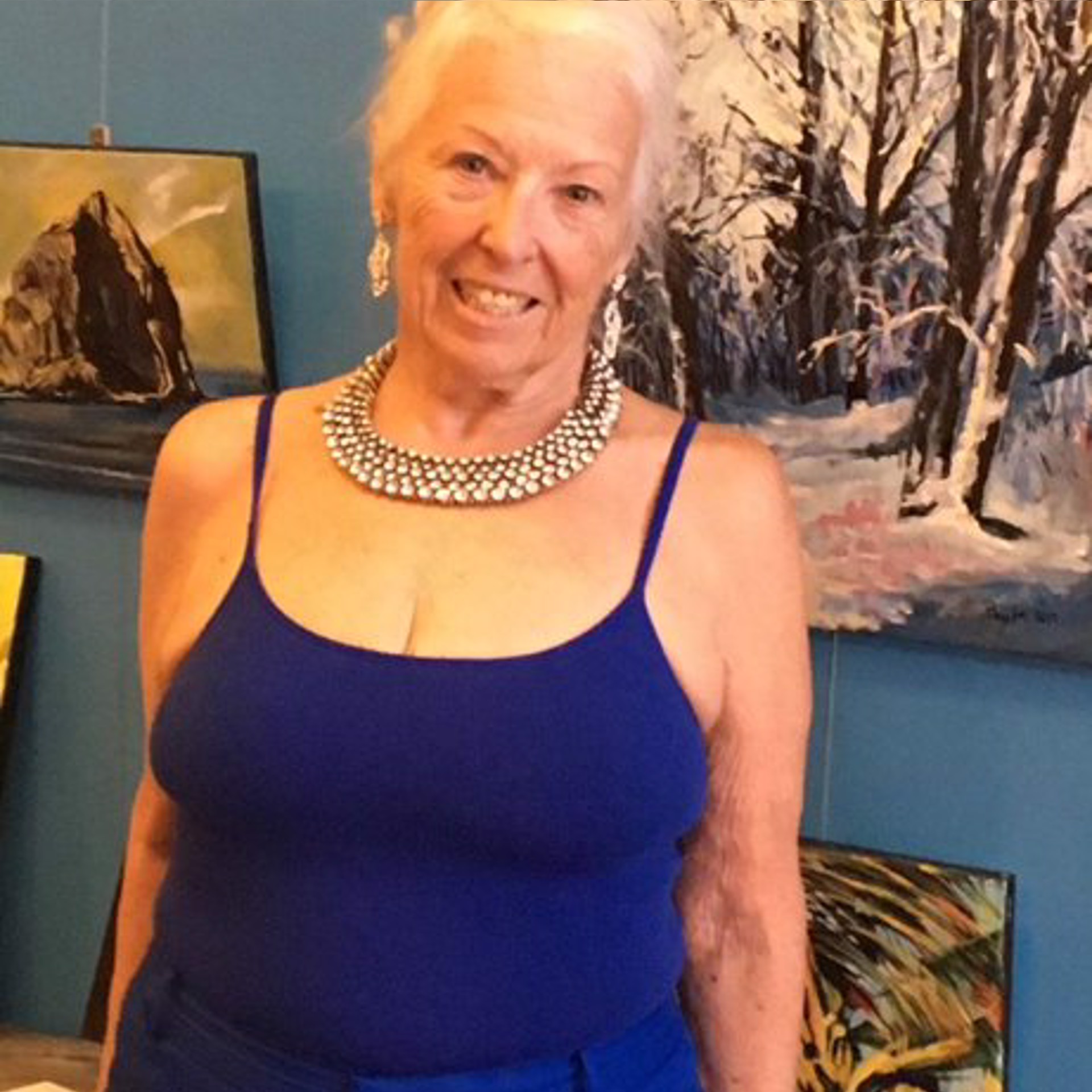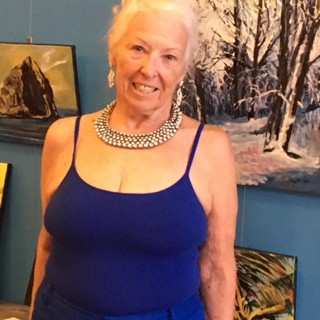 I grew up in a world of both excess and deprivation. My grandmother was wealthy and my father struggled; it drove a terrible wedge between them. I was Grandmama's namesake and she took me everywhere while ignoring my siblings. She gave me a rich renaissance education at a prestigious boarding school. Because of this I saw art and science as intimate friends, not a fathomless dichotomy.
I have created art since I was a child. In 1956, at the age of 11, I completed a pivotal oil painting as a Christmas gift for my parents. It depicted our farmhouse in the snow in the vivid evening light. That was the beginning of many drawings, oil paintings, pastels, watercolors and mixed media. I was obsessed with exploring the world through art and expressing my feelings about it. My mother was an avid botanist and bird watcher who knew all the Latin names for all the plants and animals. She drew pictures of every plant and bird she discovered and tinted these detailed ink drawings with pencils or watercolors. The date, time and place were carefully recorded, along with the birdsong and other observations. The bleak life that my mother led did not steal her humor or dampen her interest in scientific observation or writing poetry. But eventually the number of children, coupled with my father's drinking, gambling and womanizing,
ground her soul to dust.
My father was a gregarious bartender who was also math whiz, an auto mechanic and a carpenter. He also wrote. He took me to bars, brothels and the racetrack. He claimed that a Pacific jungle fungus stole his art ability. I am sure today; that it was his ruthless perfectionism, as demonstrated to me, that stole his dreams as much as they did mine.
My father's discouraging words destroyed my dream of an art career and over the next few years, reality set in. He said, "You can't make a living as an artist; you will starve." Dutifully, I went to Keane University and completed a teaching degree in fine arts. Although, I was learning a great deal, I felt like a fraud. I had nothing to teach; I was 22 years old and I felt like I knew less than nothing about art after almost a decade of work. I started private lessons with several Art Students League graduates and read the Kimon Nickolaides book, The Natural Way to Draw. I knew had to go there!!! I submitted my portfolio and was accepted. At the same time, I began painting portraits with Alex Schloss who owned the gallery in the Plaza Hotel. I was making a living, getting into juried shows and learning to paint. My father's words receded into the mist and I was making a living at art in spite of his dire predictions.
I accepted a "glamorous", well paid job with a NYC advertising agency and immediately discovered cocaine. As my life imploded, a friend urged me to move out west and get healthy again. In 1974 I arrived in Yakima, WA. It was not a friendly place for artists, so I studied accounting and computers and painted as a hobby. At the time, I was raising a young son alone. Years passed and I was a successful financial administrator for a regional university in Ellensburg, WA.
I was diagnosed with stage 4 cancer in March 1995 and told to, "Get your affairs in order." I wasn't done yet so I did everything under the sun to heal myself.
In 1996, after taking Northwest geology classes and commuting through the Yakima River Canyon I began painting again and produced a body of work that explored the unique geology of this spectacular place. As a cancer survivor, my life was turned upside down and my health was very slow in coming back. My eyesight also started dimming due to cataracts and the exposure to high levels of chemotherapy.
Until recently, I didn't have the confidence, stamina or eyesight to paint. In December 2016, I began painting with renewed vigor and confidence. I stopped medication for bipolar disorder. I have completed 128 paintings since December 2016 and sold 58 to date. I successfully participated in the Yamhill Artist Alliance, Art Harvest Studio Tour in spite of a second cancer diagnosis. There are 60 paintings on display at the Wortman Gallery in the McMinnville Senior Center. The McMinnville News Register, May 23rd and the POST on May 30th featured my new work with a human interest story by Starla Pointer.
Read More